Centennial +10 Celebration of S.W Laykin. Founder of Laykin et Cie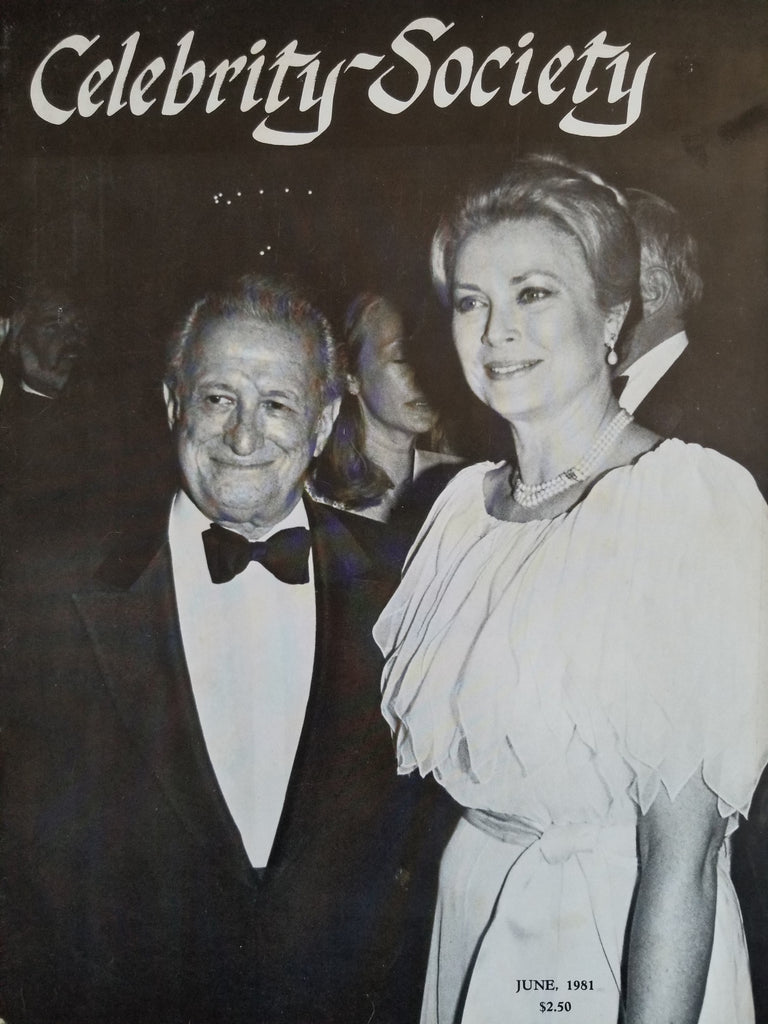 S.W Laykin and Princess Grace on Cover of Celebrity-Society Magazine in support of the Red Cross Ball.  June 1981
Laykin et Cie celebrates the 110th birthday of S.W Laykin, Founder and former President of the firm.  From humble beginnings selling apples on the street corners of St. Joseph, Missouri to a life creating grand jewels for patrons around the world, S.W Laykin was a quintessential merchant and a man of his time.  From his deep interest in his customers tastes and interests to his meticulous memory and attention to detail, he brought passion and distinction to each of his relationships as well as the many charities which he supported and the jewelry industry as a whole.
Each year from the 1940's through the 1990's on the occasion of his birthday on December 10th, his celebrated supplier Oscar Heyman of New York City and later David Heyman would send a case of Champagne to the main Los Angeles store as an honor.  Mr. Laykin would share it with his employees and each would take a turn to give a toast, a clever anecdote or perhaps a funny joke. 
Today the staff of Laykin et Cie in San Marino continue the tradition and rose a glass in honor of the founder on his 110th birthday.
Erik Laykin