Zsa Zsa Gabor Dead at 99. Grand proponent of jeweled fashion...with humor.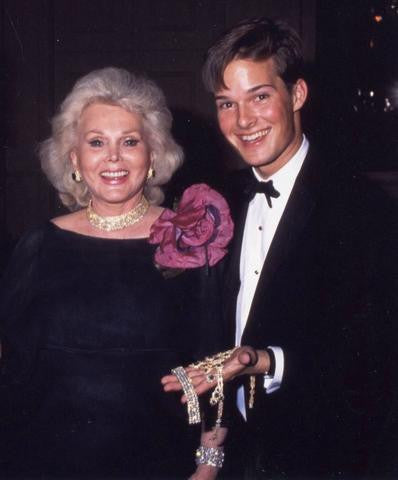 Zsa Zsa Gabor would often visit the Laykin et Cie salon in Beverly Hills and enjoyed discussing her various ensembles. Here Erik Laykin of Laykin et Cie shares a few baubles with Zsa Zsa at a Beverly Wilshire Hotel Gala in 1987.
Link to: Jewelers Circular Keystone (JCK) obituary. - By: Rob Bates
Remembering Zsa Zsa Gabor, Who Never Hated a Man Enough to Give His Diamonds Back
Women's love of diamonds prove they are superior to men, she once said.